Coast FM Gold with Nick Dent
Saturday at 9am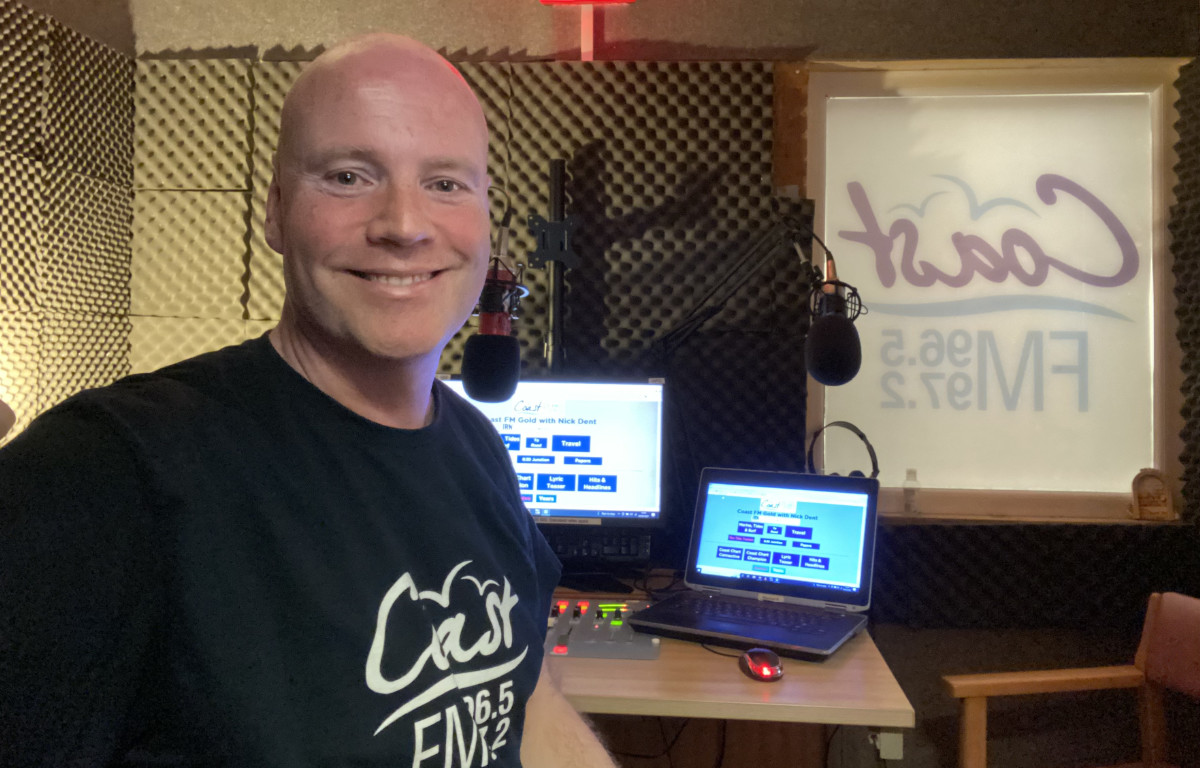 Join Nick Dent for a trip down memory lane every Saturday morning from 9. Nick spins the popular charted hits from the 50s to the 90s that you've probably not heard for years as well as those memorable favourites. Nick also keeps you up to date with the weather, travel, surf, sport and the marine forecast and there's Nick's ever-popular competitions the Coast Chart Connective at 9:30, the Lyric Teaser at 10:30 and guessing the featured year with Hits And Headlines at 11:30. Want to be fastest finger first with the answer? Text Nick on the 'Coastline'
07456 456 600
(standard message rates apply) or e-mail
[email protected]
About Nick:
Nick is one of the Coast FM voices who also works behind the scenes to help train new presenters and assist with fundraising bids. Nick presented Coast FM's launch show in November 2016.
Nick has professional radio experience with BBC local and regional radio and is an experienced presenter, producer and newsreader.
Outside of volunteering at Coast FM Nick has a full time day job, three grown-up children, is a keen cyclist and on a calm day can be found on his sea kayak enjoying the coastline out in the bay.
You can join Nick for a trip down memory lane every Saturday morning from 9 - 12.
Coast Player
Listen to this and more of your favourites on Coast Player