The Board
Alan Shepherd
Director - Chair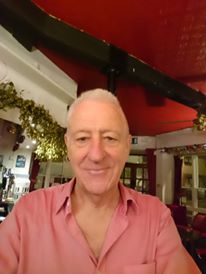 An accountant with a background in finance, theatre and aviation, Alan moved to Cornwall in September 2002 to run a self-employment programme for women at Cornwall College.
In late 2015 he became the Chair of Penwith Radio, now Coast FM. In early 2016 he was closely involved in securing the site for the new station studios and since then he has been proud to remain Chair of Coast FM.
Alan's extensive work portfolio in Cornwall has included being a Trustee and now chair of of Penwith Community Development Trust (PCDT) and in 2005 he was appointed Chief Executive of the nascent Objective 1 funded Cornwall Marine Network. He built the organisation from a small 'leisure' based maritime group with around 20 company members into one of the leading business networks in the South West with a membership approaching 300.
As Chair of PCDT, he worked on the merger with Cornwall Rural Community Council to create Cornwall Rural Community Charity serving communities throughout the South West.
In 2015 he was appointed Director of the prestigious Golowan Festival in Penzance and his company, Golowan Festival CIC, has been appointed to operate the Festival - which brings 40,000 people to Penzance in June each year - through to 2021.
A keen runner, Alan is the former Chair and then President of Hayle Runners of which he is now a Life Member and in his spare time is a performance poet, woodburning artist and – for six years – has run a popular weekly acoustic music night at The Crown in Penzance.
Dave Pascoe
Director - Station Manager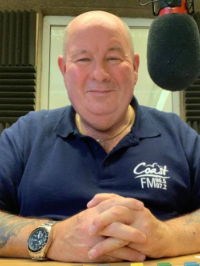 Dave has been with the station since 2008 and has experience in radio training and presenting. He has an Access Progress Transform award in volunteer management
Amongst his various jobs over the years, he has worked as a local DJ/entertainer, and a 132kv Craftsman for Western Power.
In 2002 he joined Peninsula Radio and was involved training others, having already gained training skills through a Millenium Awards programme with the BBC and Skillset. He also took part in the Media Training Across Europe programme based in Algodonalas Spain.
A fellow of the Millennium Awards 2004, he also received a commendation in the Life after Stroke awards 2010.
In his spare time Dave enjoys family life, watching sport, walking his dogs and keeping his passion for music alive!