Coast FM Sunrise
Mon to Sat at 6am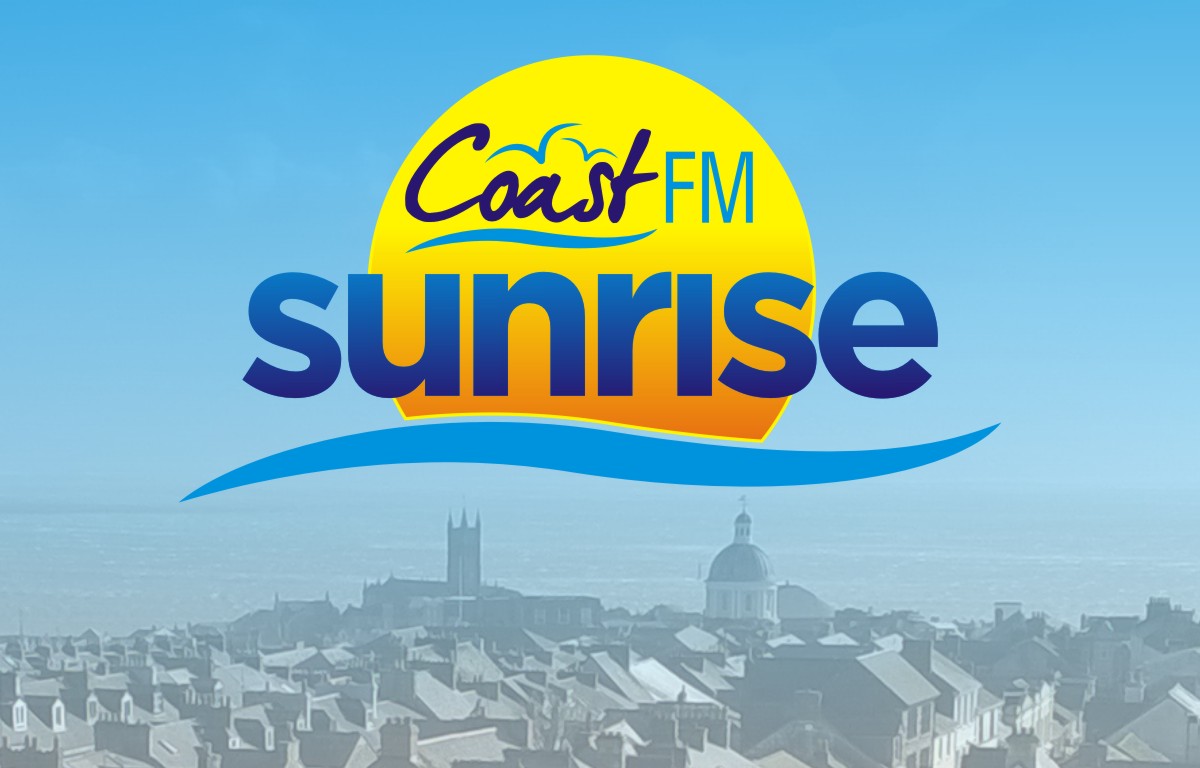 Listen to Coast with your toast and start your day right with Coast FM Sunrise.
Along with plenty of music, we'll keep you informed with the latest news, weather and shipping at the top of the hour, plus sport, business and showbiz news throughout the programme.
We'll be taking a look at the newspaper front pages and seeing who's celebrating their birthday too.
So join Coast FM Sunrise, Monday to Saturday mornings from 6am - it's the only way to start your day.
News, Weather, Travel & Shipping at 6:00, 7:00 & 8:00
Sport at 6:08, 7:08 & 8:08
Newspapers at 6:12, 7:12 & 8:12
Beach Forecast at 6:16, 7:16 & 8:16
Business News at 6:22, 7:22 & 8:22
Weather & Travel Headlines at 6:30, 7:30 & 8:30
Coast FM Calendar* at 6:35, 7:35 & 8:35
Cornish Pirates News at 6:40, 7:40 & 8:40
Birthdays at 6:45, 7:45 & 8:45
What's On Diary at 6:50, 7:50 & 8:50
Joke of the Day at 8:55

*If you would like to include an event in the Coast FM Calendar, email [email protected], or you can record your own message, which may be broadcast, on 01736 510510, press option 2 and leave your what's on message.
Also, if you would like a birthday request or music dedication for the following day's programme, text your name and message, starting with Sunrise, to 07456 456 600.

Standard SMS message rates apply. Please use the whole number and make sure to start your message with your name.