Coast FM at Breakfast
Weekdays from 6am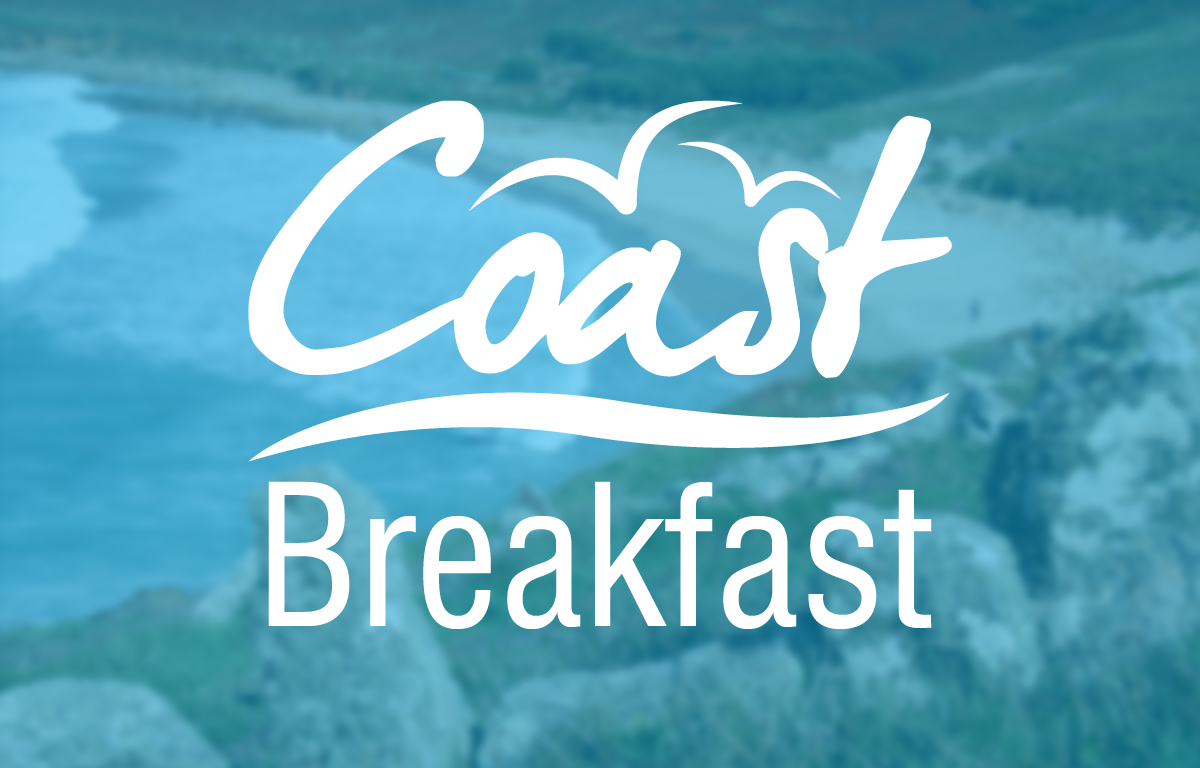 Listen to Coast with your toast and start your day right with Coast FM at Breakfast.
Along with plenty of music, we'll keep you informed with the latest news, weather and shipping at the top of the hour, plus sport, business and showbiz news throughout the programme.
We'll be taking a look at the newspaper front pages and seeing who's celebrating their birthday too.
So join Coast FM at Breakfast, every weekday morning from 6am - it's the only way to start your day.
News, Weather & Shipping at 6:00am, 7:00am & 8:00am
Sport at 6:10am, 7:10am & 8:10am
Business News at 6:20am, 7:20am & 8:20am
Weather Headlines at 6:30am, 7:30am & 8:30am
Local Cinema Listings at 6:35am, 7:35am & 8:35am
Cornish Pirates News at 6:40am, 7:40am & 8:40am
What's On Diary at 6:50am, 7:50am & 8:50am