Christmas Concert 2019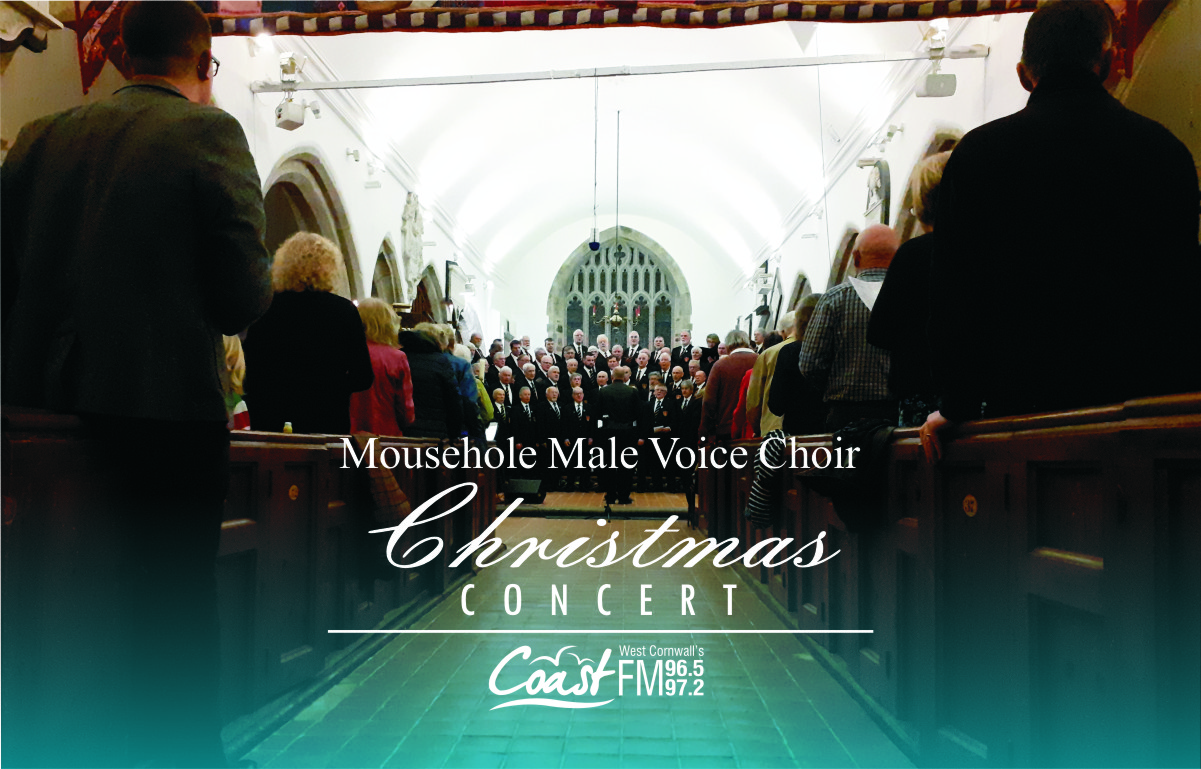 Coast FM joins Mousehole Male Voice Choir for their Annual Christmas Concert, recorded at St Pol de Léon's Church in Paul.
Joining the choir are special guests Jenna and Morwenna Matthews, the duo that form Twin Harmony, as they perform some festive songs in front of an audience of over 350 people.
With readings from members of the choir, ?Some Little Christmas Quotes? from Stephen Lawry, a message of thanks from the choir's chairman Jon Pender, and a blessing from the Revd Andrew Yates.
The songs and carols include:
Great Is He Who's The King Of Kings
Hark The Glad Sound!
How Beautiful Upon The Mountains
Lift Up Your Voice
In The Beginning
The Angels' Song
Once In Royal David's City
It Came upon The Midnight Clear
Hark! What Music Fills Creation
Away In a Manger
Lo! He Comes An Infant Stranger
Lullaby For The Baby Jesus
Where Shepherds Lately Knelt
In The Bleak Mid-Winter
A Penwith Christmas
It's The Most Wonderful Time Of The Year
When A Child Is Born
Mary, Did You Know?
Joy To The World
----------------------------------------------
Credits:
Mousehole Male Voice Choir
Pianist: Annette Turton
Flautist: Maureen Nicholls
Organist: David Ceredig-Evans
Special Guests: Twin Harmony
Musical Director: Stephen Lawry
Programme Editor & Producer: Martin Holland
Coast FM Presentation